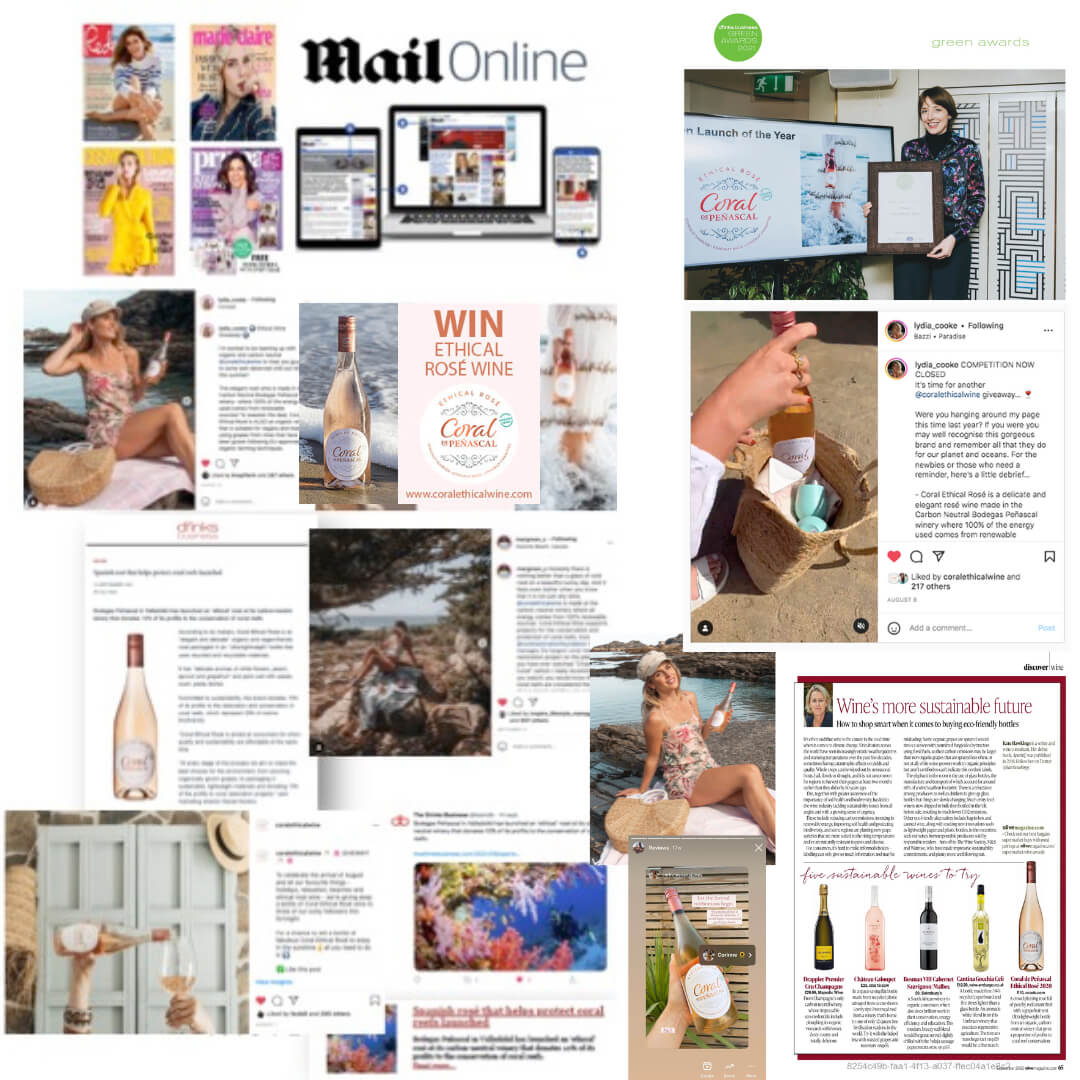 Coral Ethical Wine is a new product from Spain's Carbon-Neutral Bodegas Peñascal. Organic and vegan-certified and presented in an ultra-lightweight bottle, it also donates 10% of all profits to coral restoration projects.
The Challenge:
Launch a completely new product in the British market.
Taste Exchange worked with importer North South Wines to manage the UK launch of the rosé wine through the creation of a new Instagram profile, supported with activity on the Mail Online and influencer activity. The campaign was awarded Best Launch of 2021 in the Drinks Business Green Awards.
The brand is now listed in various key online retailers including Abel & Cole, Ocado and Amazon UK and the rosé wine will be joined by a new white later in 2023. Taste Exchange continues to manage the brand's social media presence and outreach to press and influencers.
Results:
The importer gained listings with Abel & Cole, Amazon, Ocado and various specialty stores
Reach of 500,000 through banners in Mail online
Reach of more than 55,000 on Instagram with more than 3,000 interactions
Winner of the Best Launch in the Drinks Business Green Awards 2021
Estaremos encantados de hablar de tu proyecto y contestarte a cualquier pregunta.