Entrecanales Domecq e Hijos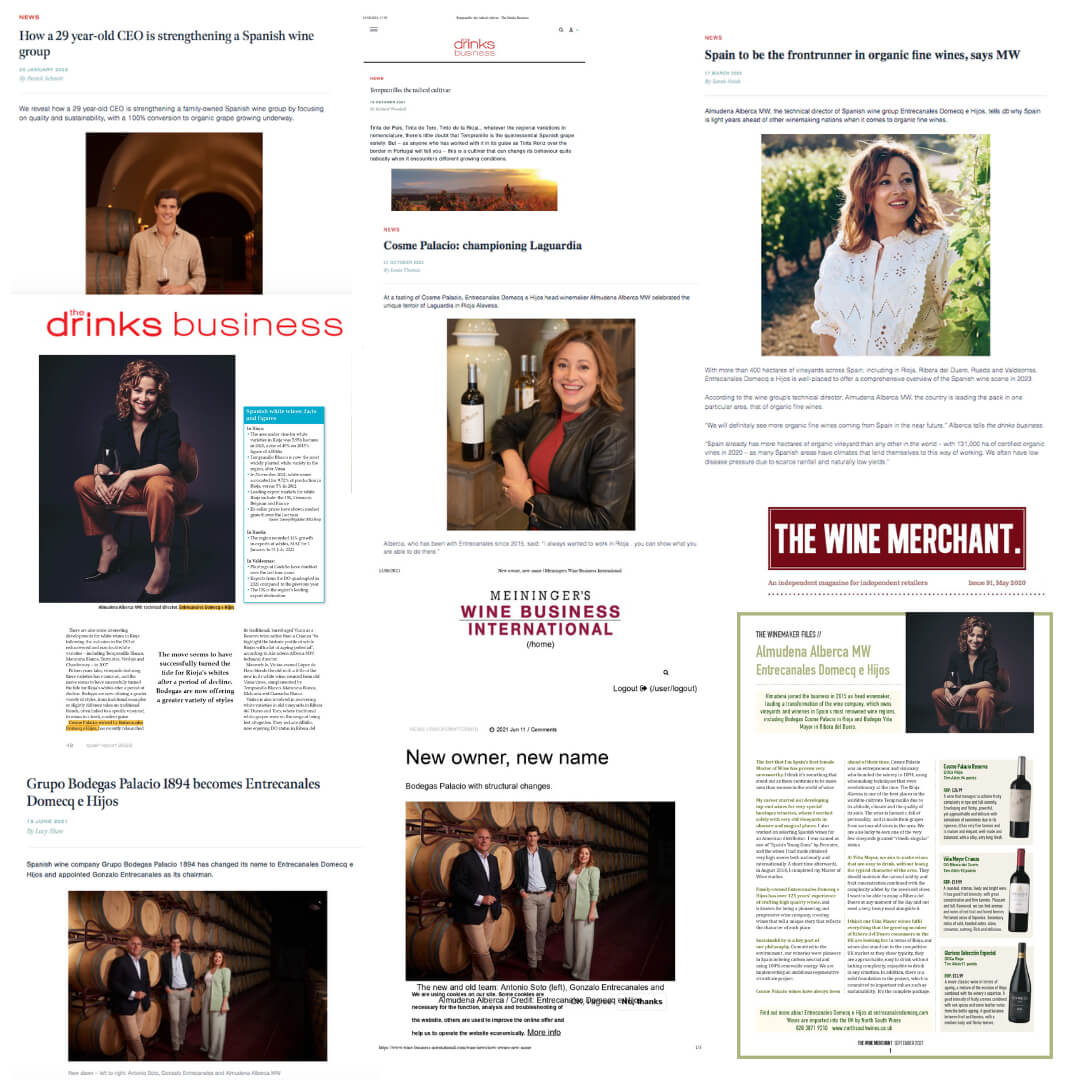 Anna worked in the head office of the company now known as Entrecanales Domecq in Madrid for four years. So when they wanted to refocus their exports to the UK and reposition the business with a new name, it was Anna that they turned to first.
Since 2021, Taste Exchange has managed the UK media relations and translations for the family-owned company that owns wineries in Spain's most prestigious wine regions including Bodegas Cosme Palacio in DOCa Rioja and Bodegas Viña Mayor in DO Ribera del Duero.
The Challenge:
The company had changed its name and importer and the press in the UK only knew of one of its brands that had been more widely distributed in the past.
Brand awareness activities have included press interviews with the CEO, an online tasting to reintroduce the range to the press hosted by winemaking director Almudena Alberca MW and a trade and press event to launch the new Vino de Laguardia from Cosme Palacio at Hispania London.
Results:
11 attendees at the online tasting, and 20 who received the wines and a link to watch it later
Coverage in The Daily Telegraph with a reach of 1.4m and value of £703,000
Coverage in The Drinks Business, Meiningers Wine Business International and The Wine Merchant with a reach of more than 700,000
Reach of more than 80k across social media
Interviews with CEO and winemaking director
Event at Hispania London with 15 trade and press attendees
We'd be delighted to chat about your needs and answer any questions.